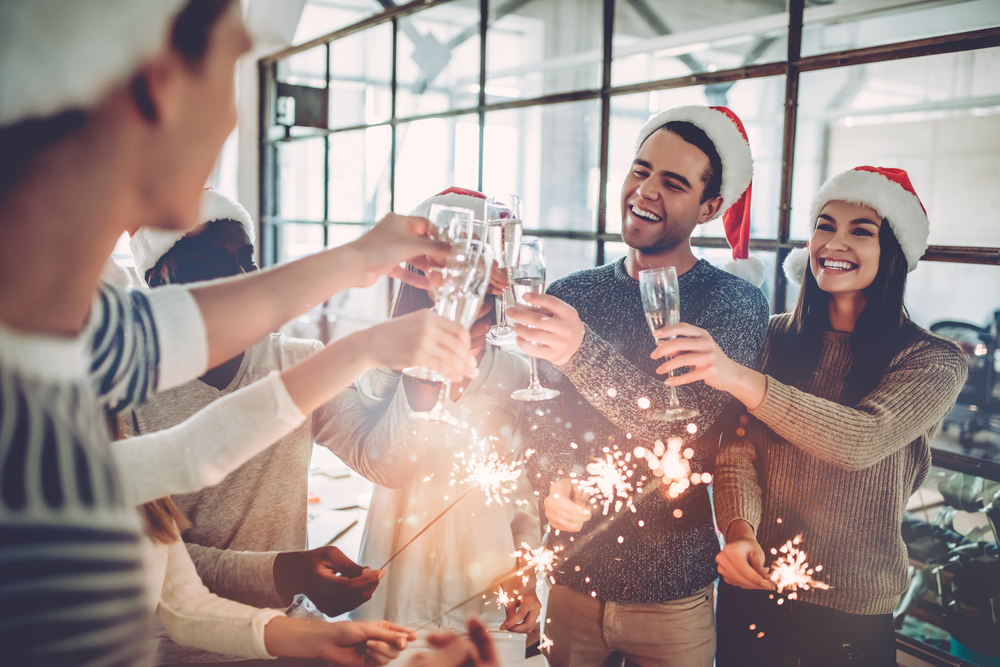 The holiday season is a fantastic time of year to let your clients know how much you value and appreciate their business! With their attention split between work, family, and festivities, how can you ensure that your business stands out among all the excitement?  Work smarter and take a personal approach to capture their attention this year!  There are some key efforts you can employ to make sure you are forefront on the minds of your clients during the holidays and as we head into the new year. Some are even simpler than you might think. Doing just a little extra now will set you on the right path with your clients and build momentum for your business in 2017!
Customer Service
Customer service is always important and is especially so during the holidays. Your team is likely juggling typical daily tasks for customers and clients along with end-of-year tasks. There is no better time to ensure your clients the best experience. Take a positive approach and make sure you clients know that you are working harder than ever for them.  Stay proactive and keep your clients well-informed. They will appreciate your communication and enthusiasm, which will likely help them focus on other matters that are more in need their attention.
If you are planning to be out of the office for a while, delegate wisely. Ensure an easy transition by appointing colleagues who can confidently take on tasks in your absence so your clients know they are in good hands.  Let them know you will be away so they aren't taken by surprise and make sure your out-of-office message clearly directs your clients to the appropriate person or persons. Brief your colleagues on any particulars they need to know about your projects before you leave. Your attention to detail will not go unnoticed.
Act Fast
Most people are probably going to start taking off a few days to a week before Christmas. Be cognizant of this and work to adjust deadlines accordingly. Talk to you clients and find out if they would rather move deadlines up or wait until after the holiday season is over to complete projects. Avoid working overtime to complete tasks that the client may not be interested in reviewing until after the new year and focus your energy on priority projects. This will take unnecessary stress off you, your employees, and your clients during the holiday. Showing consideration of your clients' own holiday schedule will remind them that you care and is a great way to strengthen the client bond as you close out the year.
Show Appreciation
December marks the time that your clients are evaluating who they will do business with in the upcoming year. This makes it the perfect time to show them some extra appreciation. Send out a thank you with a gift card or offer a special incentive for them (and let them know it's special). If you want to stand out, your gift or offer should be noteworthy and have a personal touch. Try to tailor them specifically. This continues building strong relationships, and it may help your business grow through word of mouth.
Don't focus on clients alone. Include vendors and other service partners as well like your cleaning crew, water delivery person and mail carrier. These people work hard for you all year long and receive little thanks. A gesture of thanks is a wonderful thing to share this time of year. Remember, the more genuine and personal the thank you, the more memorable it is for them.
Let Your Clients Go Behind-the-Scenes
Show your employees getting into the holiday spirit. Take some pictures of any holiday events, or parties that you and your employees attend, as well as fun moments around the office. Share the fun on social media and in an email where you wish your clients and customers a happy holiday. Make sure your message is inclusive and that content is appropriate to send out to clients. Avoid including alcohol or other such items in your "official" holiday photos. Your clients will appreciate seeing the comradery among your team and feel confident in your ability to work together in their best interests. It is great to give them a peek behind the curtain to see the whole team, even those they may not work with directly come together.
Give Back to the Community
This time of year, there are a lot of people in need. Create a community of giving in your office and partner with a charity or organization to raise money, do a food drive, or gather gifts for the less fortunate. Get your clients involved in the giving by featuring your efforts on your website, social media, and in your emails. Set up a donation page or hold a fund-raiser to show your support and give others an avenue to help. Giving back is about helping others. Philanthropy is an admirable quality in any business owner, taking the time to help others in your community will remind your clients why they choose to business with you and happy to continue supporting your company.
These little touches take minimal effort but make a large impact. Implementing just a few of these ideas will go a long way toward making your business memorable during this holiday season. Engaging with your clients and customers in personal, meaningful ways will help your business and your relationships grow as we move into the new year.