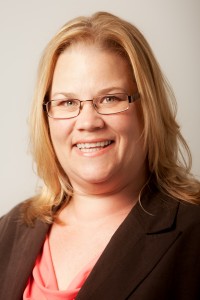 "Serviced Office Center Industry Veteran Mary Ann Walthers will join the Workspace Strategies team January 1, 2016 as Systems Support Administrator."
Lexington, KY, October 20, 2015—Workspace Strategies announced today that Mary Ann Walthers has joined the firm to implement and execute all workspace as a service technologies for the firm's various centers, clients, and newly initiated service PROS, Professional Receptionist Outsourcing Services.   Mary Ann Walthers comes with wealth of experience in the serviced office center industry, having spent the last 15 years leading the adoption of new industry technologies at Rockefeller Group Business Centers (RGBC).
"We are so fortunate to have Mary Ann join our team at this time, especially while our new service, PROS, is in ramp-up phase," says Karen Condi, Workspace Strategies president.  "Her expert knowledge of industry innovations heightens the competitive edge WS provides to our managed centers and PROS clients."
Walthers has seen the serviced office center industry and the technologies that support it adapt and grow over the course of her career.  Early in her career, Walthers helped transition the RGBC portfolio of centers from PBX phone systems to today's industry standard, VoIP.  Through her leadership, RGBC was one of the earliest adopters of that innovation in the serviced office center industry.  "The technology is growing by leaps and bounds," says Walthers. "Its virtual aspects keep the industry agile and allow us to accommodate all of the industry's growth.  I look forward to helping Workspace Strategies remain on the cutting edge of the industry's technological innovations."
About Workspace Strategies
Workspace Strategies is a serviced office center industry leader in consulting, management, and development.  Specializing in starting brand new centers and invigorating centers with stagnant growth, Workspace Strategies serves a wide variety of industry professionals and investors venturing into the market.   Workspace Strategies is led by its president, Karen Condi whose industry expertise and influence is unparalleled.  For more information about the services that Workspace Strategies provides, visit www.workspacestrat.com.