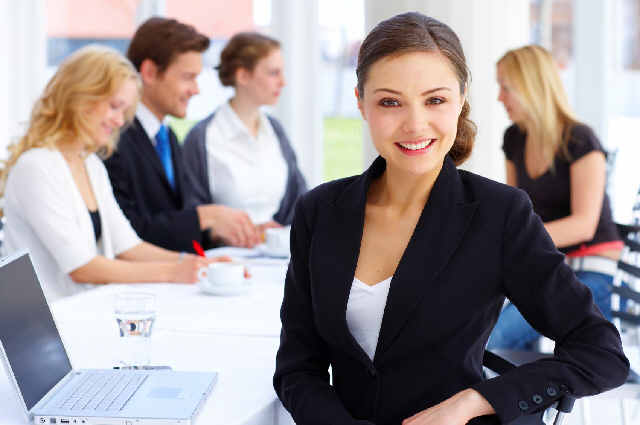 According to USA Today, consulting full time can pay as much as $175,000 a year. Now, before you set out to sell your services, you need to truly know and understand what it is companies are looking for in a consultant.
Once you have that clear, then you'll know what to do and say in order to get hired. Yet, getting hired is not just about having a good sales pitch, it's also about trust. In order for a company to trust you as a consultant, you need credibility. Credibility, for its part, can be established and proved in several ways–though when it comes to the consulting business, there are 4 key ways in which you can present yourself as the consultant a company hopes for.
4 Ways to Establish Credibility and Land Consulting Clients
Prove that you're an expert
This means you can't just say you're an expert, you need to look good on paper as well (or more accurately, you need to look good online).
Your website, your social media, your LinkedIn profile–they must all transmit the same message: you know your stuff and you know how to share that knowledge. This means that you need to position yourself as a thought-leader in your area of expertise; this can be done via eBooks, white papers, videos, blogs, podcasts, etc. What these mediums show is that you are able of transmitting knowledge.
Think about a good professor. A good professor isn't necessarily the best and brightest in a specific area or subject; it's the person who is able to successfully share and transmit what they've learned throughout the years. Having an online presence that confirms what you're able to do and that at the same times gives an example of how you do it can be a true deal maker.
The power of publishing
Thought-leadership. That's what it boils down to. Company decision-makers are always looking for new ways to gain knowledge, to improve their business, and to learn. This means that they are looking for content online and offline, content that can help them create a better business model, content that can help them innovate, content that can help them develop better strategies, you get the idea.
Depending on your target audience, you need to research where they search for this type of content. Once you've established the right channel, you need to start contributing there to become a trusted source of knowledge in your line of business.
Publishing content, especially in channels that are respected by the industry, will give you credibility and make you a more attractive hire.
Put yourself out there
Publishing content is one way to establish yourself as an expert. Another way to do this is to be interviewed or featured in a podcast, webinar, or video. Being interviewed or featured by someone else is a strong way to obtain social proof, as it demonstrates that influential individuals respect you and are interested in hearing what you have to say about your subject of expertise.
Give a sneak-peek
The best way to convince someone to hire you is to show them what you're capable of doing and how you do it. Record yourself on video and upload the videos to your website and social media. Giving potential clients the opportunity to see you working without much compromise is likely to play in your favor. Videos are a great way to show transparency and to showcase your capabilities.
For your consulting business to be lucrative, you need to understand what clients are searching for, you need to find the best way to transmit that knowledge and how you can help them, and you need to establish credibility and trust.
Here at Workspace Strategies we've established our credibility by publishing blogs, publishing in third-party channels, and hosting webinars with strategic partners; all this with the goal to share our insights openly. In the end, it boils down to obtaining the social proof that will make the decision that much easier for future clients.