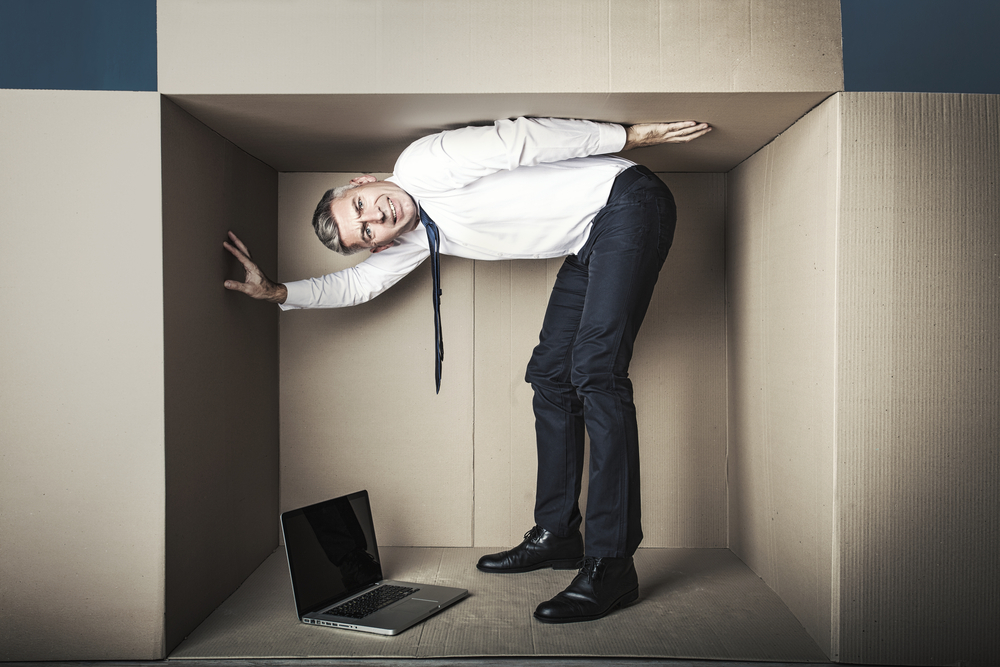 As your business begins growing, what are some of the things you need to think about to prepare for the future? Based on our extensive experience with small business clients, we know that at a certain point it becomes unfeasible for business owners to handle everyday tasks while also preparing for the growth and success of their company's future.
This preparation includes all of the critical aspects that go along with growing your business such as planning your office layout for existing and future employees, thinking over your business plan, crunching numbers, client outreach, and being able to hire someone with the particular requirements that you need.
We've prepared a helpful guide to assist those business owners who are entering a growth phase in their company.
Client Communication Management
At some point, that slow trickle of client communication will turn into a constant stream, eating away at your valuable time. Once you realize this, the logical solution is to start looking for help to meet this demand. However, as a growing business, you may not have the resources to hire someone new just yet. This is where full-service office space can really help save business owners, in more ways than one.
Full-service office spaces provide administrative assistance and reception services to help lessen the time-consuming task of managing client communication. Office staff is available to answer and screen phone calls, help with packages and mail, as well as faxes. The client services team will also help manage walk-ins and appointments by greeting them at the front desk, even when you aren't there. The level of professionalism conveyed by having a person ready and waiting to help your clients, especially when you are not available cannot be overstated. This service saves you time and money, two very important factors in growing your business!
Evaluate Office Space
If you don't have office space, what is keeping you from making the move? Is it concern about signing a lease for your business before you're sure where it's headed? Are you worried about finding yourself outgrowing your office suite and being locked into an inadequate space? Not so with flexible, full-serviced office space provided by our offices across the United States. You will not be locked into a long-term agreement, but will have the flexibility to choose the plan and amount of time that works best for you.
Or, if you already have office space, where do you see your needs changing in the upcoming months? If you're not hiring immediately, but hope to in the foreseeable future, traditional office space may not be the best choice for you. You may find that your business grows faster than your office space will allow, and a flexible option will work better in this situation. Flexible options allow you to add space to your current agreement and use flexible office suites as needed. After all, you don't want an office so small that employees feel constrained, stressed, or worse, feeling like there isn't really room for the business to grow.
Revisit Your Business Plan
How old is your business plan and when was the last time you modified it? If you don't know the answer, chances are it's time to reassess. This is a critically important area for business owners to focus on, especially during a growing period when things are rapidly changing. Your business plan is the foundation for the future success of your company and should always be subject to reevaluation anytime there is a significant change within the business.
Through this process, you will start recognizing the pain points that may have initially been overlooked. This can be anything from employee roles and the services you offer to your product inventories to and revenue projections. In essence, the ability to grow your business will stem directly from how structured your business plan is and how closely you stick with it.
Consult an Accountant
Not every business owner is a number cruncher, and even those that are good with numbers will need some outside assistance when it comes to the nitty-gritty details. An accountant is a tremendous help in identifying what business owners cannot. Maybe you need to hire additional employees but aren't sure what current expenses can be eliminated to make that possible. Or, you need to take a good look at your existing product inventories to see what is more desirable to your customers over what isn't. An accountant can help make this possible which will expand room for growth. When employing their services, a business owner can gain a much clearer understanding of where their business needs to adjust in order to operate as efficiently as possible. This way, you are on a road to start turning revenue into profit.
Don't Lose Touch with Clients
Your clients have made it possible for you to grow your business. They are important to your current and continued success. The time you are saving by employing the resources offered by full-service office space will help you keep up with the endeavor of touching base with your clients on a regular basis.
Social media is an excellent place to start! By giving your audience the ability to find and connect with you, you are able to communicate directly to your client base whenever you are able. You can share changes to the company, staff, product and service updates, news pertaining to your industry or anything you think your audience would like to see. You'll even be able to tap into growing your client list and gain new clients who may not have been aware of your company otherwise. E-Newsletters are another great option. A friendly, informative newsletter is a great way to stay top-of-mind with your clients. Whatever you choose to do, just don't lose touch!
Hire Smart
As a growing business owner, you should start taking an active interest in always accepting resumes. Even if you're not currently hiring, you may need to sooner than you expect and you don't want to rush through the hiring process because you're limited by time. By creating a pool of candidates, you can start filtering out the best applicants based on what your future needs will be. Refer back to your recently refreshed business plan to determine what that might be.
There are many professional services that can make life easier when you are working to grow your business. Full-service, flexible office suites offer a host of ways to assist with those needs. We hope this guide gives you a great starting point when it comes down to considering how to best deal with any small business growing pains you may have. If you have more questions regarding the services offered by our nation-wide office suites, please contact us!
Here is our infographic that breaks down this article!