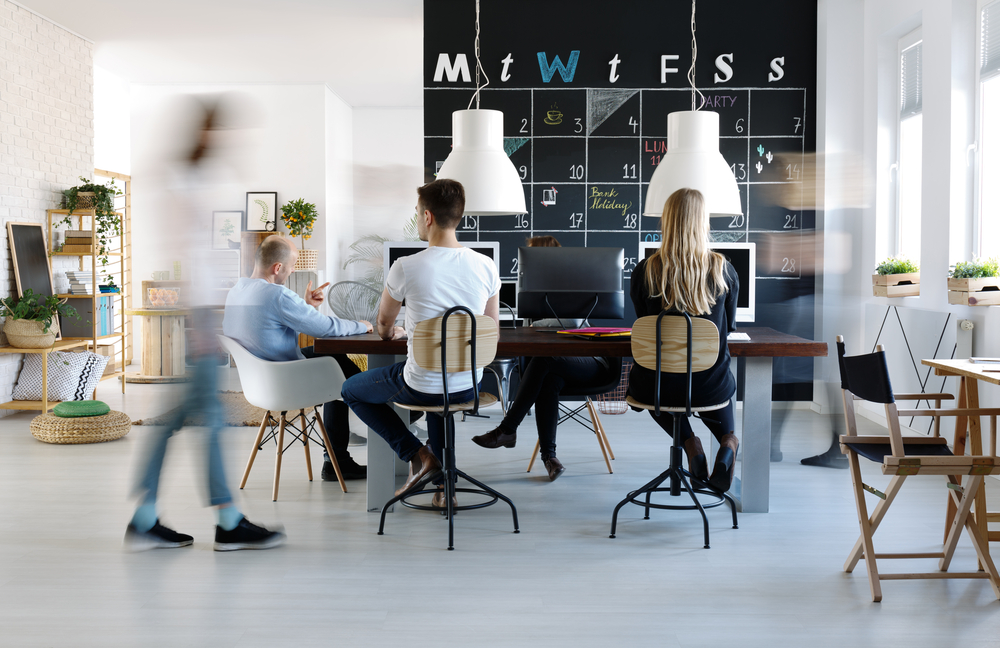 Though there's been recent talk about a coworking bubble, particularly as WeWork continues to diversify its offerings, industry leaders have for some time argued that that's not the case. The flexible workspace industry has experienced dramatic growth over the past few years, and although that pace will not be sustained in the long run, this doesn't mean a bubble will burst.
There's no denying, however, that competition in the industry has increased significantly over the past 12-18 months. With new operators sprouting up every week, many are worried that markets will become saturated and operators will be driven out. Though it is likely that some flexible workspace locations will close their doors, there are certain steps you can take to avoid becoming one of them (even in the case of an economic downturn).
4 Ways to Future-Proof Your Flexible Workspace
Don't focus on price
As more coworking spaces come into existence, many have focused on keeping their prices low in order to attract clients. Though this can be a competitive advantage at first, it's not necessarily the best strategy for long-term success. Instead, focus on your workplace offering and how you can enhance it. This requires that you are clear about who your target market is.
Define your target market
You can't be everything to everyone. Instead of trying to attract all sorts of people to your coworking space, figure out what makes your space special to your members and focus on attracting members that value that. Some examples include a focus on productivity instead of the community; specific amenities like childcare, concierge services, or access to specific technical equipment, etc.; you offer more private office space than shared workspace areas. Knowing the needs and wants of your target market will help you better market your space, as well as attract and retain more customers.
By offering something they won't find in any other space, it's likely that your customers won't leave even if other operators offer a more competitive price.
Use your meeting rooms
Meeting rooms can be your most valuable asset if you are able to market them effectively. Make sure you are marketing your meeting rooms to members and non-members alike. Instead of leaving the space empty and unused for days in a row, aim to get at least a couple of meeting room bookings every week, depending on the size of them and your hours of operation you can charge by the hour or by the day. If you have a large conference room, make it available to businesses on the weekend, this typically works great for company training and onboardings.
Focus on long-term memberships
Though flexible workspaces are attractive for their flexible lease terms, make sure you have a few long-term leases all the time (6 to 12-month memberships). These types of memberships will provide you with some stability and a solid membership base. Though hot-desking options are attractive, make sure you're marketing strategy also focuses on private offices and a commitment that goes well beyond a week or a month. Pro tip: to increase the number of long-term memberships, consider offering a deal or giving extra benefits (like more meeting room hours) to those who sign up long-term.
If you are worried about a coworking bubble or how increased competition will affect your coworking space, reach out Workspace Strategies. We can help you create a successful strategy to attract and retain members, as well as grow your brand's footprint and profitability.