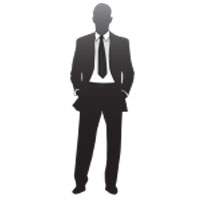 As 2015 draws to a close, it's time to start making your New Year's Resolution list. If you've contemplated adding "Starting Your Own Business" to that list, then let me be one of the first to welcome you to the Solopreneurship club. This will be the final post in the Solopreneurship series for the Office Suite Strategies blog. I wanted to focus this post on how using a virtual office can help you stick to your Solopreneurship resolution through all of 2016 and beyond.
What's A Virtual Office?
Office business centers, also called executive suites or serviced office centers, provide virtual office services to a wide range of business types, especially solopreneurships. A virtual office gives you a chance to own a high-profile address at a fraction of the cost of buying or renting a traditional office at such an address. A virtual office can also include a remote receptionist that answer calls to a unique business line designated for your business. A full-service virtual office will also provide access to meeting space that is reservable on-demand, high-speed internet access, and a business lounge or touchdown space.
A Place to Go to Work
Most Solopreneurships begin as home-based businesses. One of the best parts of home-based businesses is that you don't really have to go anywhere to get to work. But, if you're coming from a traditional work environment, this shift can be somewhat demotivating. When you have a virtual office to compliment your home office, you can plan to "come into work" and use the touchdown space provided by the business center. Using your center's on-demand meeting rooms can also give you an escape from the disturbances of home when you have a task to complete that demands a distraction-free zone.
Just Enough of an Investment
In the first post of the Solopreneurship series here on Office Suite Strategies Blog, I defined Solopreneur as a portmanteau of "solo" and "entrepreneur". That said, a prerequisite for solopreneurship is to be an entrepreneur. That means you have to take "considerable risk" when opening up shop. This risk is what differentiates the entrepreneur from the profitable hobbyist or part-time freelancer. As a solopreneur, making the investment in a virtual office can be just the risk you need to really commit to making it a successful, long-term enterprise rather than a New Year's Resolution alone.
Final Thoughts…
I wish you a profitable New Year, new Solopreneur. If you need help finding a supportive, professional serviced office center for your virtual office needs, contact me Karen Condi for an introduction to my great clients in your area.