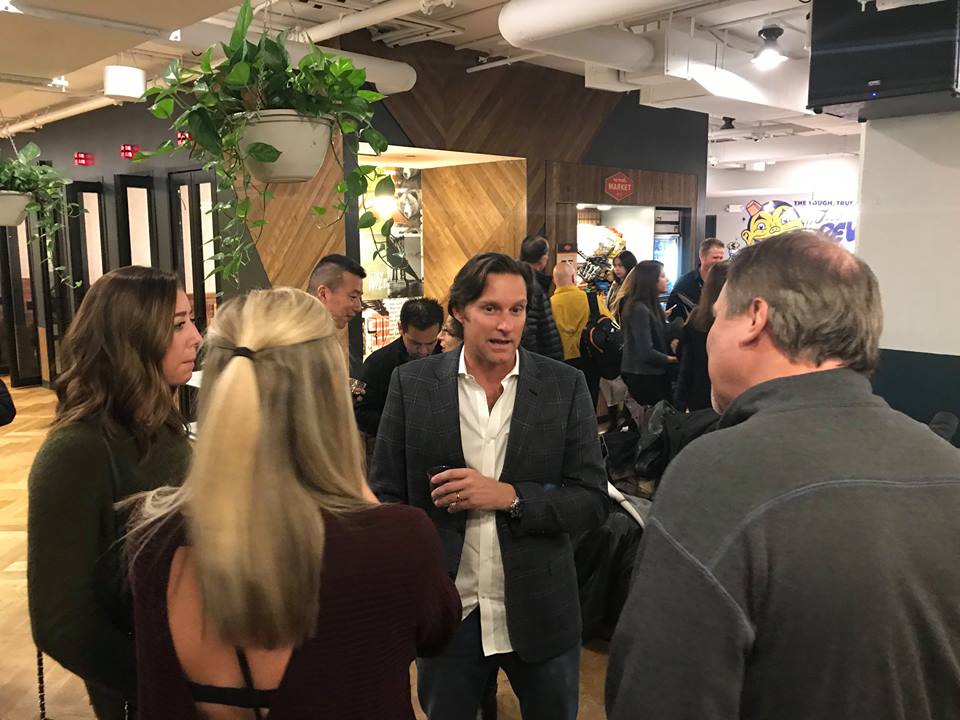 The Global Workspace Association's 2017 conference was packed with workspace tours, insights, and trends. Titled "Office Evolution Conference", the three day event (Nov. 8-10) held in Brooklyn, NY delivered key information and knowledge on the future of the workplace. The takeaway: it's not only an office evolution, it's also a revolution.
Hosted alongside NAIOP (Commercial Real Estate Development Association), the conference brought together leaders from the real estate and workspace-as-a-service industries, including Gensler, Industrious, CBRE, Convene, and Delos, to name a few. Topics covered ranged from workplace design, wellness, and tech to financing models and the future of CRE.
After 3 days, 28 sessions attended, and 53 panelists heard, here are some of our key takeaways from the conference:
The "office" is no longer just a place to work. It's an asset that can help companies attract and retain talent, foster a strong company culture, and create a unique experience that adds to a person's overall life and wellbeing.
Common spaces in buildings are no longer an option, they're a must. Common spaces can be used to build community and make buildings more attractive. It's all in the line of delivering a unique experience–through collaboration, special events, careful design, and wellness programs. These spaces foster creativity and innovation, and have the potential to bring people together–to eat, work, or simply relax. This is a key driver in what is attracting the newest generation of workers to the coworking/shared workspace model today.
The shared workspace model is a great opportunity for landlords. Property companies and large enterprises should start thinking about ways to incorporate and integrate coworking/shared workspace models to their current business strategies. This means mix-use buildings are the future; people are demanding spaces that deliver holistic experiences and have the capacity to be used for life, work, and play. There is a tremendous opportunity here for property companies and landlords to partner and work together with shared workspace providers and management companies.
Workspaces today need to be agile. This means shorter contracts, the capacity to expand or contract as necessary, and provide various workspace options–shared space, open space, collaboration space, etc. Dubbed "Office 3.0", the workplace of the future will holistically blend together space, services, products, and infrastructure. Simply put, the workplace is now a destination, and a hospitality approach to workplace management is now a priority.
The bottom line is that flexible workspaces–the workspace-as-a-service industry–are here to stay, and large companies adopting flexible work policies and embracing the services of coworking and serviced offices are driving the growth of the industry.
About the author:
Workspace Strategies is a shared workspace consulting and management company comprised of experienced business professionals focused on assisting property owners achieve maximum value from their real estate investments. Offering a broad range of services, our unparalleled experience in developing, opening, and managing shared workspace properties enables us to achieve extraordinary results for our clients.
If you'd like more information or are wondering how you can apply this knowledge to your commercial building, feel free to reach out to us.