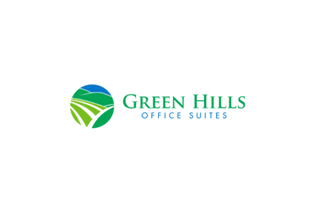 Green Hills Office Suites (GHOS) opened in October 2015 at 4235 Hillsboro Pike at the heart of the Green Hills area o
f Nashville, Tennessee. This highly desired area had been devoid of appropriate options for small to medium sized businesses (SMBs) and entrepreneurs. The available Green Hills office market had three limiting factors for SMBs: 1. extremely high rental rates ranging from $20-$38 per square foot; 2. available spaces were far larger than the average SMB had a need for; and 3. traditional leases required long term commitments to space that SMBs wasn't the perfect fit. Located in the Class A building at 4235 Hillsboro Pike, GHOS neighbors The Mall at Green Hills, shopping, hotels, restaurants, fitness centers, and is only a short drive to both downtown Nashville and Brentwood, and about ten miles from the Nashville International Airport (BNA). GHOS brought to the market the exceptional, professional offices, virtual offices, and meeting room packages with the right cost, size, and term commitment levels that had previously been unavailable within the Green Hills area.
Green Hills Office Suites is owned by a small group of investors who sought out Workspace Strategies to create the business from the ground up. The WS team began by assessing the market to determine the feasibility of a serviced office center in the Green Hills area. WS found that while there was just one other serviced office provider located near there Green Hills area, there was none that was within the bounds of Green Hills. Furthermore, WS noticed the lack of reasonably priced and sized office space options for SMBs and entrepreneurs, a sector of businesses that is growing in all major metropolitan areas including Nashville, Tennessee. The Workspace Strategies team planned and managed the 20,000 square foot center's renovations, interior design, technology installations, staff recruitment and training, and marketing strategy.
Workspace Strategies continues its management role since the center's recent opening. Employ
ees of the center are on the Workspace Strategies payroll and undergo regular training by WS. The WS team will carry out employee evaluations, oversee GHOS operations, and manage the centers marketing endeavors. In this way, Workspace Strategies enables the company's owners to enjoy the profitability of the office center without making burdensome time investments into its management.