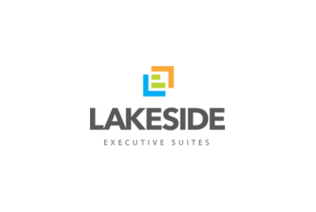 Lakeside Executive Suites is an independent executive office suite in the Weston/Ft. Lauderdale Florida marketplace. The suite is owned by a local businessman who has a background in healthcare consulting/management and has been in operation for over ten years.
Faced with a slumping economy Lakeside was in the position of needing to reinvent itself to standout in the marketplace to drive new business. When the suite was built ten years ago there was no competition in the market, today there are now 5 strong competitors within a five mile radius. The suite had no plans in place to recover from a 30% decline in occupancy in a now saturated buyers market. Furthermore, with an aging suite and a staff who had not needed to focus on marketing and sales the business was losing ground quickly.
Workspace Strategies was hired do a full Business Analysis, Needs Assessment, and execute an Action Plan for the business. The Business Analysis included examining all aspects of the business including current business plan, financial analysis, vendor review, current staffing, marketing initiatives, sales process management, technology offerings, business processes and competition analysis. Upon conclusion of gathering the data points, Workspace Strategies provided the client a roadmap including solid actionable recommendations to turn the business from a negative cash flow position back to turning a profit.
Lakeside Executive Suites needed a complete overhaul of their marketing strategy including the creation of a brand, marketing collateral, updated print advertising, web marketing and new website. Workspace Strategies completed a complete website redesign to focus on sales and lead generation encouraging interested prospects to physically tour the space vs. getting a perceived tour from the website. A bilingual site was recommended and executed for this location due to the current population, and current client base, being 45% Hispanic in the area which led to an increase of incoming leads.
The crucial component to make the suite relevant in the marketplace again was developing an executable marketing place for the suite. Workspace Strategies revisited all avenues of marketing and renegotiated contracts that were not generating an ROI for the business. The suites marketing dollars were refocused to appropriate places and in turn increased traffic, tours and closed deals for the suite. Within the first 60 days of working with this client, Lakeside's monthly "leads" quadrupled. Office Suite Strategies recommended and implemented a full training program for the complete staff on all aspects of Sales with a focus on Lead Generation, Touring Prospective Clients, Creating Rapport, Creating Urgency and Closing Deals. The training program increased their ratios of leads to tours from 20% to 70% with the end result being more closed deals and increased occupancy for the business.
A complete financial analysis was performed and all existing contracts with vendors reviewed to ensure all aspects of the business were evaluated. Workspace Strategies renegotiated both better pricing with increased services for the ongoing business. Lakeside's technology was in need of updating and WS worked with the client in upgrading their technology offerings to be able to provide better services to clients while increasing suite revenue. New businesses practices, processes and procedures were implemented with full training in order to return the suite to the top position in the market.