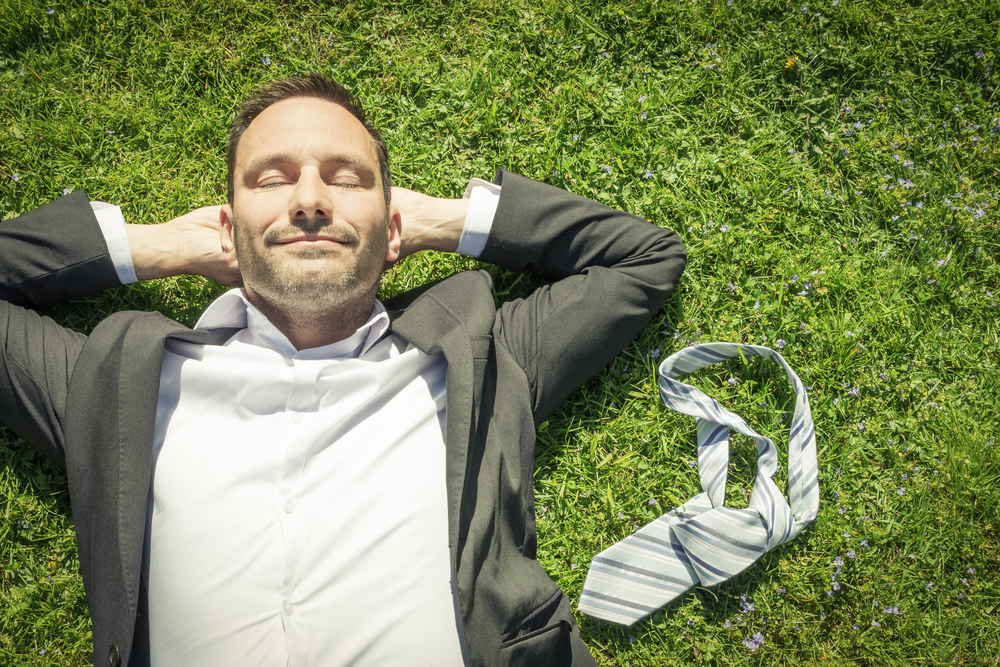 If you're a small business owner, then you are probably working most of the time. Some may even call you a workaholic. We get it, being a business owner requires a lot of time, sacrifice, and major commitment. But are you aware of the damaging effect of compounding all of your work duties with your own life? Without a proper workload balance, you could potentially be hurting your relationships, happiness, as well as your health.
In fact, according to the International Labour Organization, "Americans work 137 more hours per year than Japanese workers, 260 more hours per year than British workers, and 499 more hours per year than French workers." However, even with all of that extra work, the US is ranked third in productivity in the world. The top two productive countries, Germany and France, have strict laws concerning their work-weeks which are shorter than the typical American 40 hours.
Does this sound like you? There's nothing wrong with working hard, but you may gain some long-term benefit if you act now to get a handle on your work/life balance.
Here are some of our favorite ways to achieve a manageable work/life balance:
1. Digital Detox
Most of us are chained to our phones and computer screens for hours at a time. We've also conditioned ourselves to constantly check up on e-mails/texts/notifications/etc., or whenever we hear a notification come through on our phones. This constant checking can make your brain believe it is always in "work-mode", which can increase unnecessary stress and anxiety for you or others around you like friends and family members.
This is why, when your work duties are done for the day, you should start considering turning your attention away from electronics. Designate a time that you can turn off your devices and tune into your life outside of work. You can also remind others in your e-mail signature of when you are and are not available so clients and/or employees don't fall into the habit of contacting you and expecting a response when during your personal time.
2. Time Management
It's important to analyze just what exactly most of your time is being devoted to before you can start making changes. By utilizing time tracking and management services like Asana or Toggl, you can easily figure out where all of that time is being spent. After about a month, you are able to review this data and use it to start making some improvements.
Are you factoring in any family and personal time for activities like being able to go to the gym, having dinner with family or doing something fun with the kids? Once you can see clearly how you are spending the bulk of your time, you will be able to make appropriate adjustments which allow work to be completed while still making time for other aspects of your life.
3. Stick to Your Commitments
A good habit to develop is the ability to say no. Did you RSVP for a networking mixer but something else has come up? Other things will always pop up and seem like an enticing way to spend your time, but you should not derail your schedule just to fit another activity in unless it is sure to be a boon for your company. Plan out your week in advance and set the most important task and appointments in stone so disruptions don't occur. This is especially critical if you already have personal/family time blocked off in advance but a client wants an in-person meeting about something trivial that can wait for another time. You are no good to any of your clients if you are burned-out.
4. All Work and No Play…
Have you been meaning to take up that cooking class or learn a new hobby? Now is the time. If you keep putting it off until things "calm down" then that day will never come. It doesn't have to be something that will take up hours of your time. Start off small by taking a break and going out to read a book in the park or unwind with your favorite music (not while doing work). Then, set some rewards for yourself if you've been working more than usual by leaving work a little earlier every once in a while. Do anything that helps you reset your batteries and makes you happy! If you need one more reason…you never know who you might meet or what opportunities may arise from branching out (personally or professionally) and trying something new!
5. Take Care of Yourself
This is hard for a lot of people, but after planning out your schedule, adjusting workflow and time management you should now have the ability to focus on your own health and wellbeing.
Here are a few ways to do this:
Start planning and preparing healthy meals for the week to prevent picking up something fast at the end of the day. Keep healthy snacks with you for a quick energy boost when you need it the most.
Get a full night's rest and stop using electronic devices right before sleeping! Try taking power naps and meditating when you begin to feel overloaded or stressed out.
Make time for physical activities with family or friends that involves you breaking a sweat. Join that aerial yoga class you've been wanting to try out or go out dancing when it's time to blow off some steam.
Talk to a professional if things are particularly hectic. There is nothing wrong with receiving some outside guidance from someone whose job it is to listen and offer their advice to help you.
6. Outsource Your Workload
For business owners who have an extreme sense of ownership in their company, this can be a huge step to overcome. The truth is that good leaders know when to delegate jobs to others. By allowing others to tackle the small, time-consuming daily tasks, you are freeing yourself to be able to handle more pressing issues and simultaneously relieving yourself of the stress of overseeing everything. Our serviced offices can help lessen your workload by offering reception, marketing, and IT services, among others. These services not only make your business appear more professional, they free you up so that you can get the real work done and go home on time! Now who doesn't love the sound of that?
Creating a work/life balance is not instantaneous and is something that must be refined over time to meet your individual needs. Especially in business, not everything is as simple as it may seem, but we should always invite that which helps us improve and discard that which does not. Once you figure out your own work/life balance you will quickly realize the benefits and wonder what took you so long!
Here's a handy infographic for your own reference!