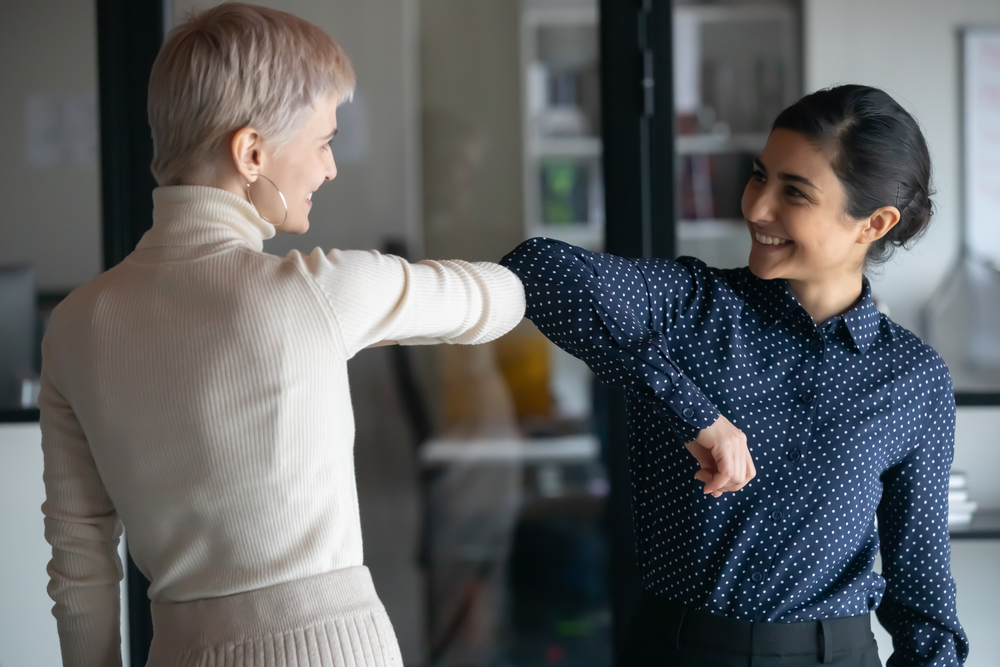 Welcoming your team back into the office after such a long and strange period of remote work can be challenging. But what can you do to make sure that everyone feels safe, calm, and optimistic about coming back to the workplace?
Implement health and safety measures
After being bombarded with fear and anxiety from all types of media every single day, coming back into the office can be a very stressful time for your team. The best way to approach this issue is by tackling it head-on and implementing health and safety measures that communicate to employees that you care for their well being and are doing all you can to create a safe environment for everyone.
You can have someone checking everyone's temperature at the door, you can install automatic hand sanitizer dispensers at various points around the office, you can make wearing a mask mandatory inside the office, and you can implement a much stricter cleaning and disinfecting protocol on shared areas.
Make sure that it is evident to all employees that your intentions are to keep a clean and sanitized environment, and this will definitely help dissipate any fears they might have.
Training sessions
You might want to consider providing your team with access to training sessions and webinars where you discuss the new health policies, any changes you have made to the office itself (such as rearranging desks to make the office less dense), what the protocol will be in case of a team member testing positive for coronavirus.
As well as general information about viruses and how they are transmitted, and resources on mental health and well-being.
Printed Material 
Make sure everybody has easy access to important information such as FAQs about any new protocols and guidelines, how to practice proper social distancing in shared areas, proper elevator use, what is the proper etiquette to guide visitors such as clients and vendors, etc.
Prepare a Welcome Kit
You could include all the guides and printed material in a welcome kit for your team. This welcome kit can include a small bottle of hand sanitizer, a pack of disinfecting wipes, a couple of branded face-masks, a big water bottle, a personal coffee mug, and a small guide with quick tips on how to keep everything sanitized and clean.